Located in Calgary, Alberta, Priority Leasing is a is 100% Canadian owned and operated equipment leasing company. We have been serving business clients all over Canada for over 30 exciting years and have built a solid reputation by developing solutions for challenging situations — all backed by exceptional customer service. Whether you're looking to grow your business or upgrade existing equipment, our team of professionals will find a financial solution that fits your needs and your budget.
We are an equipment leasing company that works for "your" business
Finding the best equipment leasing terms for YOU is our "priority". Backed by alliances with leading industry funders, we search Canada-wide to find the best rates, terms and conditions for your unique equipment needs.
We help many businesses, from start-ups to established, thriving Canadian corporations. Our national network of partners and affiliates is so diverse, we're confident that we can find an financial solution that works within your budget.
Select your equipment, negotiate your best price, and we take care of the financing. It's that simple!
Lease terms can match the life expectancy of your equipment or be structured around planned replacements and upgrades. We can also work seasonal or cash flow fluctuations into your lease agreement.
You are our greatest asset
Our commitment to deliver financial solutions to our greatest asset (you and your business), combined with our professional service, competitive lease rates and flexible options, makes Priority Leasing your best choice. We want to know about you: your business and your challenges. Armed with this information, we'll work closely with you to get you up and running quickly. We'll help you reach your milestones too!
Contact us today to find out how our equipment leasing company can help you GROW your business!
Meet the Team
All of our equipment leasing professionals are based in Calgary, Alberta, and together we make up one of Western Canada's leading boutique equipment leasing companies,Canadian business owners satisfy their unique equipment leasing requirements.
As a service business, the loyalty of our clients is a direct function of the genuine and dedicated people at Priority Leasing.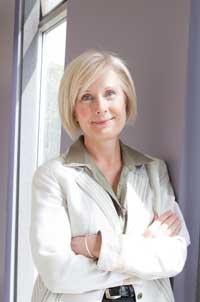 Deb Sands is the Owner and Founder of Priority Leasing Inc. With over 25 years of experience in equipment leasing companies. Deb founded the company after realizing that almost anything is lease-able and that purchasing is not always the best solution for a business.
Her strengths are in sales, marketing, and relationship building. Deb believes that the road to success is an open highway. As the financial services industry is undergoing profound change, we are enthusiastic about being at the forefront. I am honoured to be on this journey, building our future together, with such sincere and talented colleagues.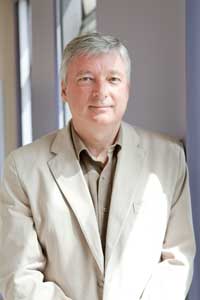 Meet Bob, our Credit Manager
In a nutshell, Bob is responsible for the development and expansion of equipment finance related customer relationships. With over 20 years of experience, Bob facilitates new client identification; develops tactical client/prospect sales strategy; sales calls; provides consultative support to Bankers and clients on specialized equipment financing alternatives and considerations; facilitates collateral underwriting and communication; facilitates specialized documentation negotiation and closing; and ongoing/continuous marketing of client capital expenditure cycles.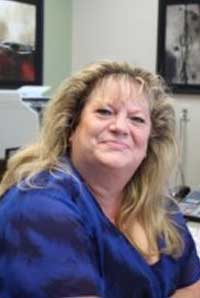 Meet Linda, our Administrative Assistant. Linda brings 15 years of leasing experience to our company, as well as 20 years total in the finance industry. Linda's industry knowledge, organizational skills, and passion to serve makes her an integral part of the Priority team!

Our Culture
Our Vision
Successful Canadian businesses meeting their expansion targets with leased equipment while investing capital in people, ideas and growth opportunities.
Points of Culture
Service – At Priority Leasing, we understand that prompt, efficient and courteous service is the cornerstone of our success. We use our industry experience, creativity and problem solving abilities to serve our vendors and customers to the best of our ability on a daily basis.
Relationships – We strive to maintain relationships with our vendors and customers that are built on mutual trust and open, honest communication. We enhance these relationships with pre-set, structured calls or appointments where our focus is always directed at furthering our connected-ness and helping them achieve their business goals.
Respect – At Priority Leasing, we strive to treat our teammates, vendors, funders and customers with respect. Regarding sensitive issues, we listen carefully with an open mind. We don't criticize, judge or speak negatively about them to others. We understand that everyone is different and we make a point of looking for the best in each person.
Teamwork – In a competitive environment we gain strength and market share by presenting ourselves to the world as a unified whole. We realize we are stronger working together and to that end, we share our time, knowledge and skills with each other whenever needed. We speak highly of Priority Leasing and support and encourage the people we work with at every opportunity.
Communication – We understand that communication is both the giving and receiving of information. When sharing our thoughts, we strive to be positive, clear and concise. We refrain from being negative, judgmental and sarcastic. When listening to others we try to keep an open mind and not pre-judge the person speaking or the content of their thoughts.
Knowledge – To offer the best solutions to our customers and vendors we stay current with industry trends and information. We keep updated files on funder policies and procedures and ask questions about information we don't understand. We are professionals in the leasing industry and we make sure we have access to current information at all times.
Value – Our experience and industry knowledge may be the key that takes a client's business to a level he/she has only dreamed about. Or, it may be the tool that equips a vendor to quadruple his equipment sales. As a provider of financial solutions, we offer unique and creative ways for vendors and customers to reach their business goals. We may not have the right answer for every situation but when the shoe fits, the results may be phenomenal.
Abundance – We believe everyone including ourselves, are entitled to a full and abundant life. We understand that by identifying clear, concise goals and working diligently toward those goals we can achieve any dream imaginable. We trust that there really is enough out there for everyone and because opportunities abound, we can give willingly of our selves, our time, and our resources.
Integrity – We can be counted on to speak the truth and keep our promises. We accept responsibilities for our actions and will only commit to those promises we know we can keep. If, for whatever reason we can't follow through on a commitment, we will communicate the broken agreement to the other party as soon as possible and will apologize for any misunderstanding or hurt feelings.
Success – Each of us takes full responsibility for our own personal success. We make positive choices every day regarding our attitudes, behaviors and skills. We are fully aware of the responsibilities of our position at Priority Leasing. We own these responsibilities and recognize them as the stepping stones to our financial and personal success.
Contact Us
Please contact us and we will be happy to help you and answer all of your equipment leasing questions.
Priority Leasing Inc.
#300, 340 Midpark Way SE
Calgary, AB T2X 1P1
Telephone: (403) 216-1930
Toll Free: 1-877-955-1930
sales@priorityleasing.net