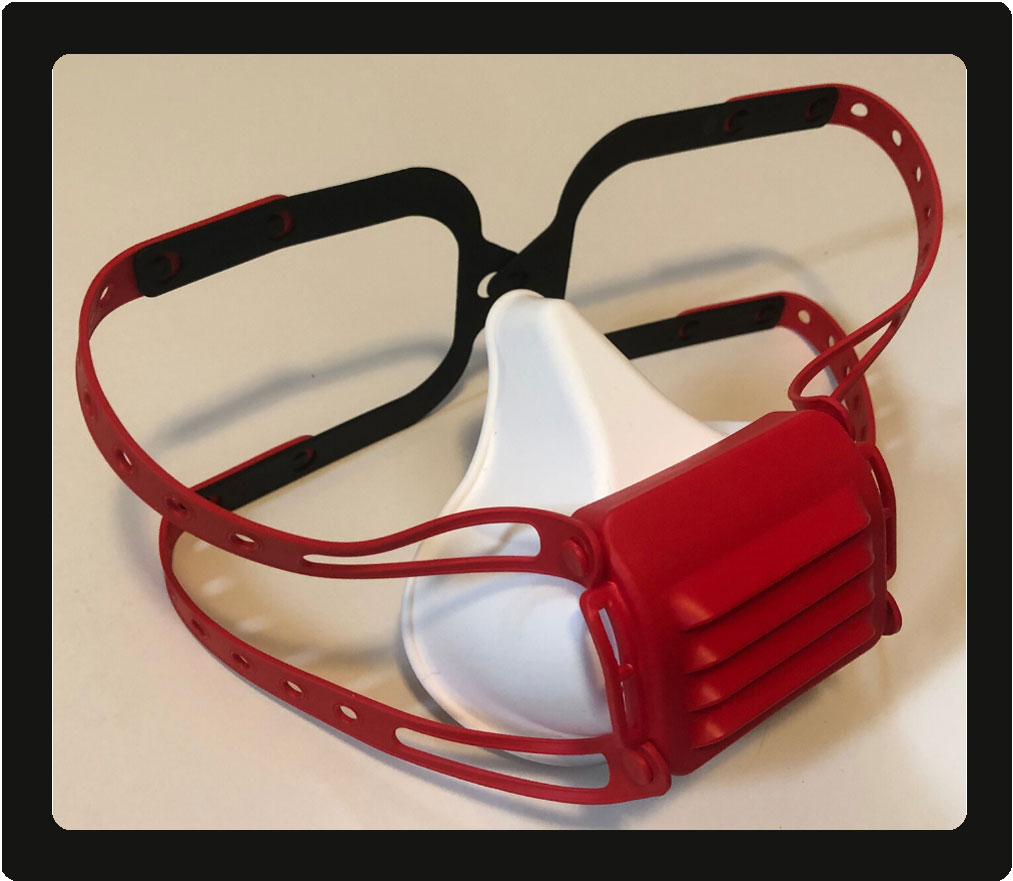 Surgical quality.  Right here in Southern Alberta!
A very good friend of mine, and fellow Rotarian, has allowed Priority Leasing Inc. to be a distributor of re-usable, medical quality masks with N95+ disposable filters. Actually, you could fit it with any filter material you like using the provided template. You can even get reusable, washable filters, but the disposable n95 filters are very inexpensive … and you would need a tiny weeny little washing machine for these 2" x 2" European made squares.
This partnership came about because of our purchase of Dental Leasing Options two summers ago. When we at Priority Leasing saw a demonstration of how this mask works, we realized it was the perfect fit (no pun intended) for the medical/dental market.
These masks were designed and are manufactured in Alberta. The company, based out of Airdrie, is called Breathe Safely Alberta.     (breathesafelyalberta.com)
How is this mask different than others? It is adjustable and fits to your head and headgear. It SEALS over your nose and mouth making it more of a respirator than a mask. This video, https://youtu.be/7hYek_Wvb7I, gives you a good look at the mask and shows you how to assemble it.
Here is a wee snippet from the website about "testing" of the filters and certification:
How do I know these filters were tested correctly?

These were done by the highly reputable firm Nelson Laboratories in the USA. This company does testing work for Health Canada and the USA government, including for NIOSH certification. While our filters are not currently NIOSH certified, we have designed and manufactured our respirators and filters to meet or exceed the standards required to achieve this certification. Our testing was performed in compliance with US FDA good manufacturing practice (GMP) regulations 21 CFR Parts 210, 211 and 820. All test method acceptance criteria were met.
These masks are applicable everywhere. If part of what you do requires you to be in a crowd (eg: lots of flying for business), check out this amazing mask. For more details and a chance to see the mask, email us at Sales@n95safe.ca