The price of oil is the focus of much attention these days.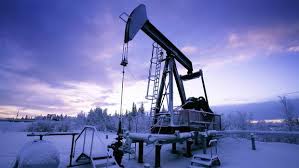 Recently Premier Rachel Notley expressed optimism about the Alberta economy "We have a way to go but I am pleased to say that we are making progress," she said. "Since last year's Stampede Investment Forum, the Alberta economy has added more than 47,000 new full-time jobs. When people get back to work our entire economy sees the benefits."
On the subject of energy, Notley made a strong case for pipelines to tidewater ports for oil and natural gas exports and stressed Alberta is an environmental leader with a Climate Leadership Plan that "is the most forward looking and aggressive of any jurisdiction in North America."
The price of oil is the focus of much attention these days. It's been a tough few years with weak demand and low prices. For many oil and gas companies, both large and small, it has been difficult to make strategic decisions and plan for the future.
A number of important global commodity research groups, including Commerzbank, Goldman Sachs, Morgan Stanley, PVM Oil Associates, IHS, and BNP Paribas have issued recent reports touting what has been very strong oil demand growth in 2017. According to Alberta Oil and Gas Industry Quarterly Update…" Alberta's vast crude oil and natural gas resources are the backbone of the provincial economy and a vital element of Canada's economy. In fact, energy development is the largest contributor to the province's gross domestic product, capital investments and exports."
With that in mind, a lot of small Oil and Gas companies are emerging, and many without the capital to buy the equipment they need. Many energy companies have to adjust their business models to re-build in a period of recovery. In Alberta, the advanced drilling and hydraulic fracturing technology is being used in an increasing number of oil plays, so newer equipment is needed.
These days, just about anything can be leased–from drilling equipment to compressor systems to fuel storage tanks to complete offices. The kind of business you're in and the type of equipment you're considering are major factors in determining whether to lease or buy. Leasing equipment gives you more flexibility; lease and pay for the oil and gas equipment only when you need it.
Leasing advantages include: making lower monthly payments than you'd have with a loan, getting a fixed financing rate instead of a floating rate, benefiting from tax advantages, conserving working capital and avoiding cash-devouring down payments, and gaining immediate access to the most up-to-date business tools.
The oil and gas pipeline industry is a specialized field and trying to find financing for the heavy equipment needed on the job can be complex. That's why it's important to find a lessor that has experience in the industry. The right finance expert will provide personal service that will be invaluable when navigating the often treacherous financing waters.
We at Priority Leasing understand that oil and gas is a very specialized industry, and as such, it can be tough to finance such unique equipment through a standard banking institution. As a direct lender and finance solution provider who specializes in the oil and gas industry, Priority Leasing can recommend all the best practices for securing heavy equipment financing and finding the right finance partner for this specialized business. Contact us today to discuss your needs!