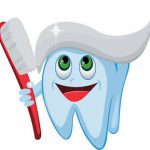 With other dental professionals now allowed to be a patient's first port of call for oral healthcare and treatment Dental Hygienists may work in a wide variety of practice settings including in their own practice, or independently within a dental health team providing routine dental assessments, extractions, pain relief, simple restorations and all other treatment that can also safely be carried out in the home In Canada, regulations vary from province to province, but a dental hygienist's work often includes:
Taking X-rays,
Taking dental impressions,
Cleaning, polishing and applying fluoride to your teeth,
In some jurisdictions, the dental hygienist may also be allowed to perform a basic exam.
You like your job, but want to change your work environment and enjoy more freedom. Sounds like you? The good news is… that with a new wave of dentistry, mobile hygienists can clean teeth anywhere!
Practicing in your very own independent dental hygiene clinic or even a mobile clinic may be a dream of yours, not to mention, the general public is expressing their need for direct dental hygiene services. Why not answer their demand for services?
Okay, let's say you've already targeted your market, and you are aware of your unique niche.  Your next step is to define the equipment and the marketing material needed and then define the capital and time needed to start!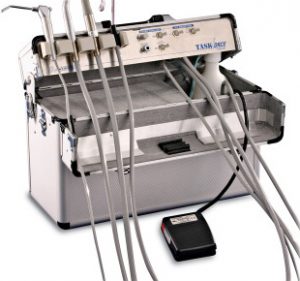 What are basic costs for a fixed dental clinic, a mobile clinic, and a clinic using portable equipment?
Though business plans are never mentioned in dental school, they're one of the highest indicators for long term success. Long gone are the days of being able to work out of a house, hang a shingle and make a nice living.
Those days are gone…
I found this great chart online to "quickly" compare costs for fixed clinics depending on size and staffing issues. Cost figures for mobile clinics and clinics using portable equipment are also included. Main topics in the chart are discussed separately and linked to more detailed information. Reviewing this chart should enable you to determine what size facility you can afford to build and staff.
As a sort of "dentist on wheels," a mobile hygienist brings the dental office to patients, unfolding the dental chair wherever necessary.  Mobile dentists/hygienists are on-site, dental outreach providers that can clean teeth anywhere, from schools to senior centers to offices. Your goal is to provide everyone with the necessary access to have a healthy smile and overcome problems like gingivitis, tooth decay and chronic halitosis.
As the dental hygienist has a vital role to play in informing the patient about the nature of the disease in their mouth. The education may be personalized by the use of intraoral cameras and phase-contrast microscopy which allows the hygienist to demonstrate plaque organisms magnified, which are some of the pieces of equipment that may have to be purchased for your new practice, along with:
Portable dental chair
Portable unit – delivery system Instrument/supply case
Operator's stool
Low speed handpiece Curing light Head Light
Disposable material and supplies such as varnish, bibs, cups gloves, gaze and masks
Ultrasonic Scalers
Polishers
It makes sense that you would want and expect to use the latest, state-of-the-art technology and equipment for treating your patients. However, the initial cost involved for the outright acquisition can be prohibitive, and is often accompanied by an immediate and noticeable reduction in available cash flow.
E-bay and Craig's List could also be a useful resource for comparing and getting the best deals on equipment and supply.
Buying vs. Leasing
The planning process is a huge undertaking. Coordinating over a dozen vendors and getting their timing right, the financial disbursements right and matching them all with your vision is a large scale project.  With each use the value of a dental unit quickly falls and to all intents and purposes, in terms of investment, a piece of equipment, after two years of regular use, like a car, is next to worthless.  Yes, dental units and X-ray devices, will probably last 15 years. However, during that time they would start to cost more in repair bills and maintenance than if they has been leased for five years and then updated. It would also arguably be in your best interests, from a competitive perspective at least, to be seen to update your practice equipment regularly.
As most accountants would say, it almost always makes good business-sense to take out a loan for a new dental practice, even if you can pay cash for the project (but call the accountant for advice on your specific situation, please). Some have the luxury and option of not needing a loan.
Don't be fooled by thinking the Banks with the "low rate" are the right partner for your practice. Have you seen how many pages of paper loan documents consist of? Count how many of those pages deal with "rate".
The point is this: there is much more to choosing the right bank than the rate. Banks who are wrong for your practice may have an attractive rate but their knowledge of partnering properly with a dental start up should never be at your expense. Make sure you have the right bank on your side!
The good news is that you can lease almost all of the equipment in your practice. This particularly applies to anything that has a high 'wear out' factor. Sterlization devices and IT systems, for example, are items that you should never really consider owning outright because their 'wear out' factor is so high. Therefore to have the option of renting or leasing such products, where you have built-in options for upgrading at the end the contract, is a really good idea.  Leasing is a sure fire way to avoid depreciation, reduce maintenance costs and ensure you stay ahead of your competition by regularly renewing your equipment and facilities.
Priority Leasing offers competitive leases on a wide range of dental equipment and supplies. From the latest ergonomically designed dental units to state-of-the-art X-ray devices and IT solutions, leasing your practice equipment could save you money and time.  Note:  ANY business under 2 years old will require the owner of the business to co-sign.  For more information contact us today and get your practice ready for Spring!