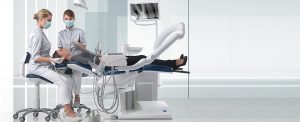 FOR IMMEDIATE RELEASE
Calgary Equipment Leasing Brokerage Expands Its Dental Market.
Priority Leasing Inc. is pleased to announce the purchase of Dental Leasing Options Inc. operating as Varndell Professional Leasing Corp.
Calgary, Alberta – July 1st, 2018.
Priority Leasing Inc, a Calgary based equipment financing company announced on June 15 2018 that it has purchased Dental Leasing Options Inc.
Dental Leasing Options Inc. was established by Mr. John Varndell 25+ years ago. The core industry that it has serviced is the Dental and Denturist businesses in Canada.  The company has facilitated equipment financings in excess of a $100 million dollars to 1000's of practices and customers.
Priority Leasing Inc. was established 25 years ago and facilitates equipment financing to a broad range of industries. The addition of a well-established Dental portfolio will be a significant part of the business growth in the years to come.
"We have worked with John Varndell over the past eight years", says General Manager, Bob Wall.  "We were very interested in acquiring Dental Leasing Options Inc. because we know how hard their group has worked to give their clients the best possible solutions and customer service. 80% of the incoming business comes from existing customers. That speaks volumes about the trust and care that they have shown for their clients.
Mr. Varndell, president of Dental Leasing Options Inc. had this to say, "After 34 years in the dental industry first as a dental rep and later as a lease finance provider, it is time to hang up my calculator and enjoy my retirement.   I can say with all sincerity I know that my dentists, denturists and hygienists will be well taken care of by Priority Leasing."
To learn more about the acquisition and Priority Leasing's expansion plans contact Bob Wall at 1-877-955-1930 or email, bob@priorityleasing.net.  You may also visit our website at www.prioritiyleasing.net